The firm of Wertheim, van der Ploeg, & Klemeyer has existed in its present form since 1976; prior to that, it operated as Wertheim & van der Ploeg from 1953, and as Ernest Wertheim, Landscape Architect, from 1940. During the past 54 years of professional practice, the firm has been engaged in the design of residential, commercial, institutional, and public Architectural, Landscape Architectural, and planning work. The capability of offering these three aspects of design expertise has proved extremely valuable; there is an excellent understanding of the respective areas of concern, as well as an inherent efficiency of services.

WVK is internationally known for its work in garden center and retail nursery design and space planning, with clients in 40 states, Canada, England, Scotland, Germany, Switzerland, Sweden, the Netherlands, and Italy. The two principals are also nationally recognized for their joint seminars on this subject, as well as a variety of published articles. Services the firm provides relating to the nursery industry include assistance with site selection, feasibility studies, program organization, general architectural, landscape architectural, and planning services (schematic design, design development, construction documents, and review of construction), interior design and display organization, management training, design instruction for landscape design departments, and sales instruction and training.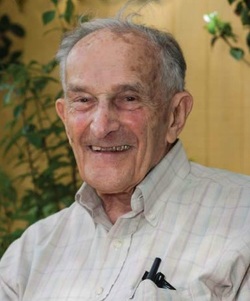 Ernest Wertheim, ASLA Landscape Architect, Principal
Education: Horticultural College Ahlem, Germany, and the University of Berlin

Community Service, Professional Affiliations:

American Society of Landscape Architects (Northern California Board member for two years);

California Horticultural Society (board member for 25 years, president for four years); Strybing Arboretum Society (member of master plan committee, board member for seven years, president for two years); Saratoga Horticultural Foundation (board member for nine years); and the American Association of Nurserymen (recipient of Garden Center of America's Jack F. Schneider Award in 1987).

Awarded the International Garden Centre Association Certificate of Merit in 1997

Enshrined in the American Nursery & Landscape Association Hall of Fame in 1998

Bear Creek Planning Committee (Board member and secretary for 27 years).

Service on a variety of advisory committees for public agencies and educational institutions (Tahoe Regional Planning Agency, College of Marin, San Francisco Community College). Lectures given at various universities and national conferences, including a course on plant material identification at the University of California at Berkeley.

Mr. Wertheim's experience as a landscape architect and horticulturalist is well-known throughout the industry. The base of knowledge he has accumulated excels in plant material, growing media, and microclimates within the San Francisco Bay Area, and a deep understanding of the need to design for proper maintenance as well as ambiance and beauty. His many years of service with the Saratoga Horticultural Foundation and the California Horticultural Society attest to his interest in plants, and provide an acquaintance of individuals with unusual special knowledge in their specific horticultural fields.
---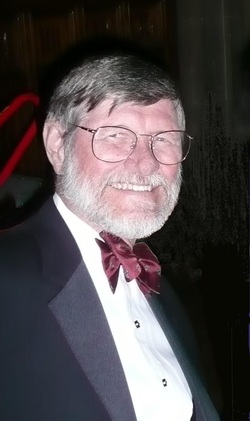 Frederick J. Klemeyer, Jr. AIA/FCSI Architect, Principal
Education: Cornell University (B. Arch '68, M.S./Arch '70)

Licensed to practice Architecture in the States of California, Illinois, and Michigan; National Council of Architectural Registration Boards Certificate holder; member, International Code Council

Community Service, Professional Affiliations:

American Institute of Architects (San Francisco Chapter board member, treasurer, Beaux Arts Ball Committee chair for three years, member of urban design and finance committees; California Council board member, planning and finance committee board member).

Construction Specifications Institute (San Francisco Chapter board member, president, chair of national convention committee; West Region treasurer and chair of operating guide committee; Institute finance committee, chair of awards committee, chair of technical committee, member of nominating committee, chair of Jury of Fellows); awarded Fellowship in June 1995.

San Francisco Planning and Urban Research Association (SPUR); Commonwealth Club of California; Foundation for San Francisco's Architectural Heritage; and the National Trust for Historic Preservation.

Taught design and construction for two and one-half years at the Swiss Federal Institute of Technology in Zurich; one of four members of a United Nations professional delegation (CICETE) to China in 1991 to the People's Republic of China.

Mr. Klemeyer's organizational and design skills have been honed with both architectural and landscape architectural design for the past forty years, resulting in an ability for the two to complement one another. The various volunteer positions held in the organizations noted above have been invaluable in providing opportunities for leadership of team efforts, an ability which is critical to the success of multi-disciplinary projects.


---